Functional Remedies Reserve Hemp Oil Tincture 250mg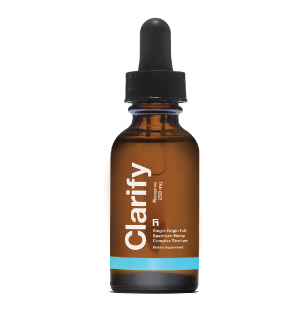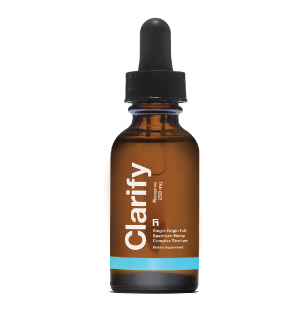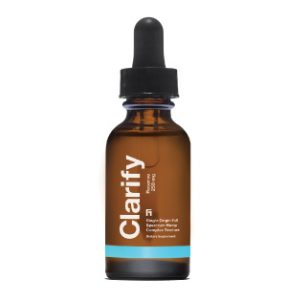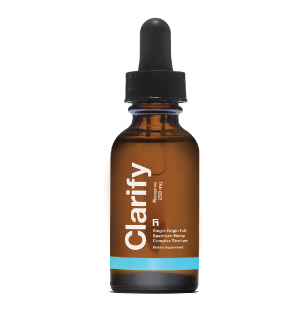 Recover better, faster. Feel better
You deserve the best. The Clarify Reserve line is a small batch, single origin beauty. It's the only CB Complex™ on the market that's crafted using a high-end, gentle lipid extraction process — yielding the highest concentrations of healthy cannabinoids, terpenes, phytonutrients and all the other amazing compounds found in hemp. It's full-spectrum goodness on turbo-charge.
We combine our hemp extract with MCT oil (from coconuts). It's a great source of healthy fatty acids and clean fuel for your body and brain.
Hemp Oil Tinctures give you the most control when it comes to supporting your health needs: Adjust the dose with precision –add a few drops or a full dropper to your favorite smoothie or morning coffee, or simply place under your tongue. Our hemp oil tinctures also work for pets—just sprinkle a few drops on treats or food. You can read more about CBD and Cannabidiol with a reviewer that uses it for both her and her pets.
Daily Dose:
We suggest starting low and slow with one dropper. Hold the liquid under your tongue for 30 seconds before swallowing. The hemp oil tinctures we make can be added to your morning routine in the bathroom or kitchen. If you are looking for a higher dosage our 1000mg hemp oil tincture is getting amazing reviews.
Amount
250mg of CB Complex | 1 fl. oz
Dosage Insights
Each pipette dropper equates to 6.25mg
of premium hemp extract. There are 40 doses per bottle.